by Christian Szlanic
•

October 9, 2020
Shared by Rock Bottom Granite on October 9th, 2020
I wanted to do a little preface on this story.
Brian and Gisele (his mother) Pope own Rock Bottom Granite in Garden City, Idaho.
Brian's sister, Jessica Pope (Georgia), and Grandmother, Mariella Pope (Idaho), are creative, giving people who took their experience in art and sewing to help supply this nation during the crisis.
This comes as no surprise to me, Christian Szlanic, the author and Head of Marketing for Rock Bottom Granite, but I thought that I should share my knowledge and viewpoint with the Treasure Valley, and beyond.
Kindness, generosity, and consideration are aspects I get to experience everyday at Rock Bottom Granite, so I'm convinced it runs in the family.
Here's the original article showcasing the family, and I hope you enjoy it as much as I did.
---

Georgia artist Jessica Pope sewing masks to help during this pandemic.
'In the face of the corona-virus pandemic, local businesses and craftsmen have been forced to find new ways to use their talents to help others.
For one Savannah artist, that means using her creative passions to fill a new need in the community.
Artist Jessica Pope is the co-owner of Buck and Doe, which specializes in unique home accessories. She founded the company with her husband, Trae Gurley, after the pair met at a Starbucks on Broughton Street.
Their most popular creations are handcrafted bow-ties featuring brightly-colored fabrics, with quirky floral and animal patterns.
As the corona-virus ramped up in the community, Pope began looking for ways she could help the effort with her penchant for creating things. When the need grew for personal protective equipment for both medical workers and residents alike, Pope focused her efforts on face masks.
"I started making these because I had to do something to help and keep myself calm," Pope recalled. "I had all the materials on hand, so there was no question I should do it."
Pope's version of protective face masks features fun and imaginative patterns – elephants, owls, mermaids and even skateboarding cats. She says it's all made in an effort to help bring a smile to people's faces at a time of great anxiety and uncertainty.
Buck and Doe's unique face masks quickly caught on. At first, she made hundreds for the Savannah community, but soon received requests from the around the country.
"We have made a little over 1,000 masks and have requests for 1,000 more and growing every day," Pope explained.
As the workload grew, Pope knew she needed to call in re-enforcements, so she reached out to her 86-year-old grandmother for help.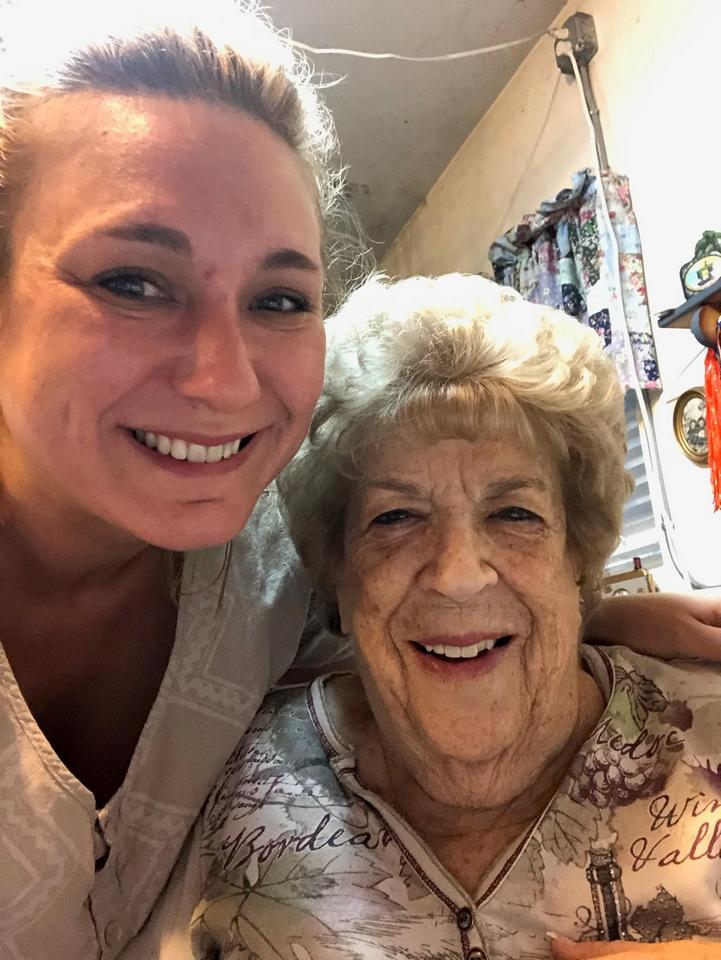 Jessica and Mari Pope help fellow Americans during the national crisis.
Her grandmother, Mariella, lives alone in Eagle, Idaho, since the death of her husband in 2012. The pair have stayed in touch daily since the corona-virus lock-down.
Each room of Mariella's house is dedicated to her many creative hobbies, Pope says, and now her entire garage has been transformed into a home-factory to sew more face masks for her granddaughter's endeavor.
"I couldn't do it without my 86-year-old grandmother, who has now cut over 2,000 masks,"
Pope shared. "She's been happily cleaning out her fabric stash to contribute to the cause."
When she's not helping the community, or running her business, Pope is a respected local artist whose work has shown at Telfair Museums.
In 2019, her creations were showcased at Telfair Museums' Boxed In/Break Out project, which highlighted local artists. Pope's installation Folklore, was shown in the Jepson Center's exterior windows, consisting of large-scale paper quilts focused around vintage Kodachrome slides.
Telfair Museum's curators praise artists like Pope who have risen to the challenge to help their community during the pandemic.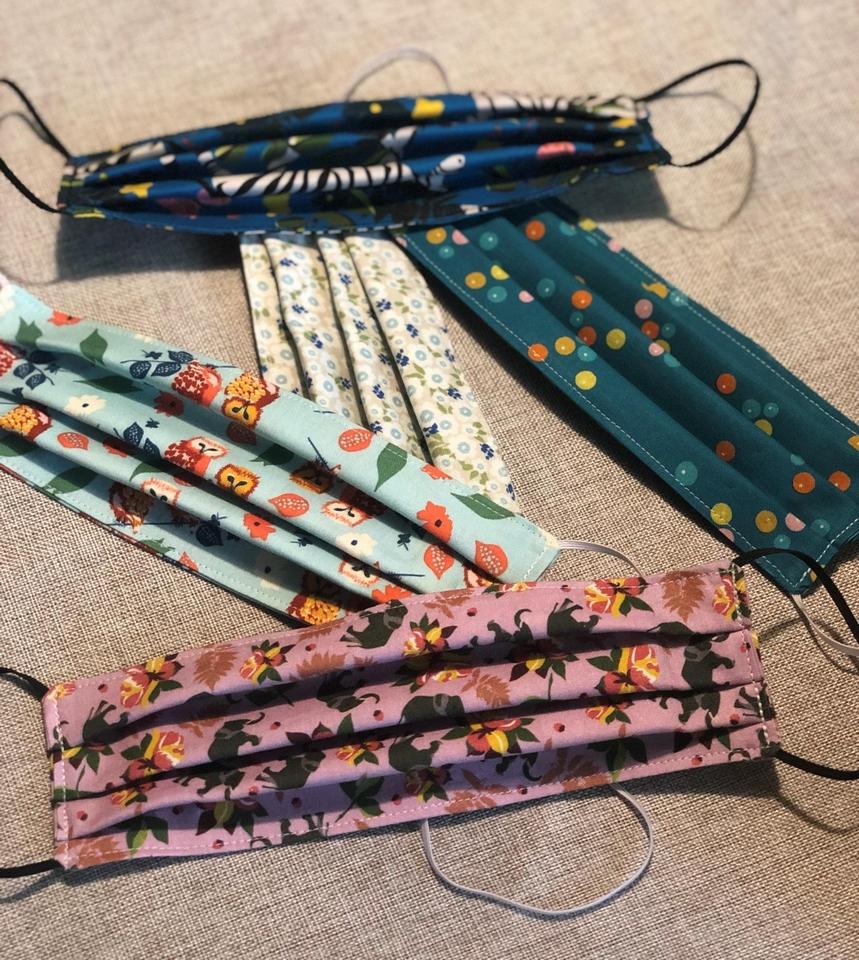 Some of the designs that buckanddoegoods.com currently offer!
"Local artists like Jessica Pope have used their creativity and skill to help others and bring joy to people during these uncertain times," said Erin Dunn, Telfair's Associate Curator of Modern and Contemporary art.
The museum has since commissioned 30 of Pope's unique face masks to protect frontline employees when the Telfair reopens, and will sell her masks in the Jepson Center's gift shop for visitors.
As Pope continues to churn out masks to help the community, her efforts are but another example of businesses doing what they can to aid their fellow residents in an unprecedented time. It's an inspiration many have undertaken.
For more information about Buck and Doe masks, visit buckanddoegoods.com/masks.'
---
Thanks again to Steven Alford and Do Savanna for letting us re-post this article. If you interested in checking more, feel free to follow any of our links below!
Cheers,
Christian Szlanic
Head of Marketing
Rock Bottom Granite