Local Idaho Countertop Fabricators and Installers:
Your Guide to Finding and Understanding Fabrication Services
(includes Garden City, Eagle, Meridian,
Kuna, Star, Nampa & Caldwell)
(include Idaho Falls & Chubbuck)
Introduction


---
Welcome to Rock Bottom Granite's comprehensive guide to local Idaho Countertop Fabricators and Countertop Installers. We understand the importance of finding the right professional for your kitchen and bathroom countertop and remodel projects. That's why we've created this resource to help you understand the fabrication process and locate the perfect fabricator in your area. Let's begin by exploring the role of a countertop fabricator.
*Rock Bottom Granite is a supplier of large format stone slabs. Since we do not fabricate or install stone, this page is purely informational, and is based off the best of our knowledge and experience in the industry. Please consult with your fabricator or contractor to confirm terminology, processes and timelines for your projects!*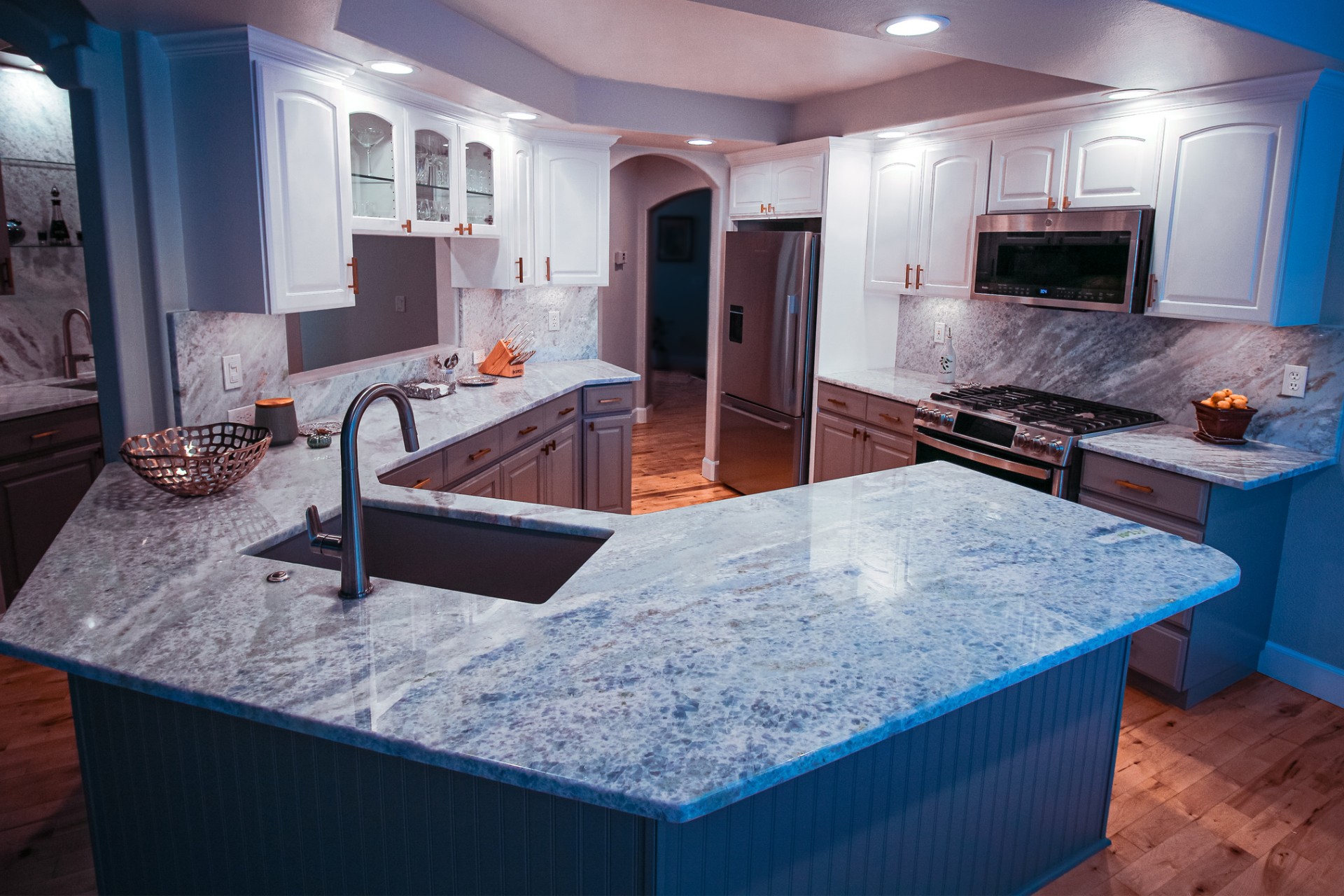 What is a Countertop Fabricator?


---
A countertop fabricator is a skilled professional responsible for transforming natural and engineered stone slabs into beautiful, functional surfaces for your kitchen and bathroom countertops, as well as wall applications. Fabricators will measure, cut, polish, and install your stone countertops for your new build or remodel. Fabricators work with a variety of materials, including:
Granite
Quartz
Quartzite
Marble
Dolomite
Soapstone
Dekton
Porcelain
It is important to note that not all fabricators are capable or comfortable with all projects. Some fabricators specialize in specific materials or specific edges. Fabricators will handle all aspects of the fabrication process, from templating to installation, ensuring a seamless and high-quality result.
What is the Fabrication Process?


---
The fabrication process involves several steps to transform a raw stone slab into a finished countertop surface. Here's a breakdown of the process:
Template creation: The fabricator visits your home to take accurate measurements and create a template of your countertop space. This will tell you:
Minimum Slab Dimensions Needed (i.e. 64" x 115")
Minimum Slab Quantity
Suggested Slab Pattern or Movement
Material selection: You choose the stone material and specific slab you'd like for your project based on your fabricators suggestions.
Cutting and shaping: The fabricator cuts the stone slab according to the template, shaping it to fit your stone characteristics and countertop space perfectly.
Edging and polishing: The fabricator adds your desired edge profile and polishes the surface to achieve the desired result. Included edges are:
Square/Eased
Demi
Bevel
Chiseled (if Natural Stone)
Premium edges are:
Miter
Quirk
Bullnose
Demi-Bullnose
1 ½" Bullnose
Ogee
Dupont
French Cove
Cole Smith
Double Bevel
Seaming (if necessary): If the run of your countertop requires multiple pieces, the fabricator expertly joins them together with inconspicuous seams.
Quality control and inspection: The fabricator inspects the finished product for any flaws or imperfections before installation.
Installation: On the installation day, your fabricator will call you 30 minutes to an hour prior to your scheduled installation time. It is necessary to have your cabinets prepped for installation.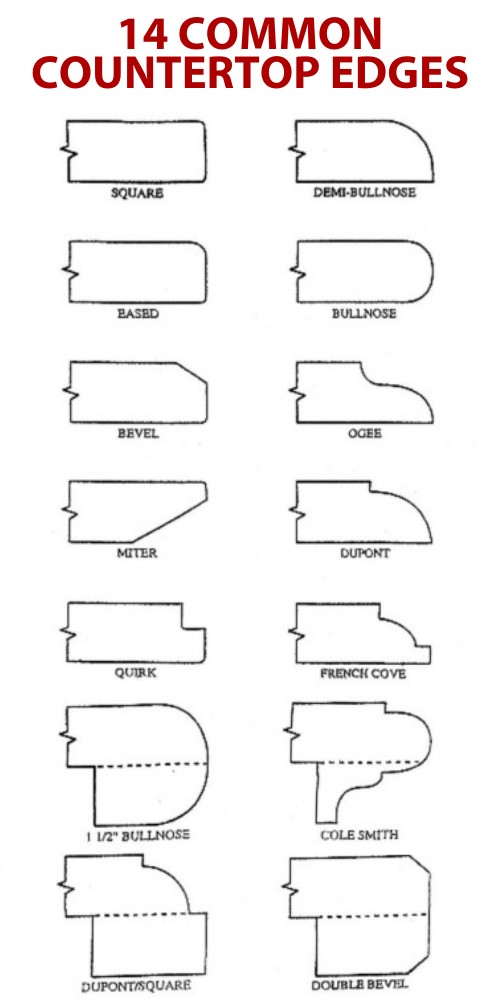 How to Prepare your home for New Countertop Installation


---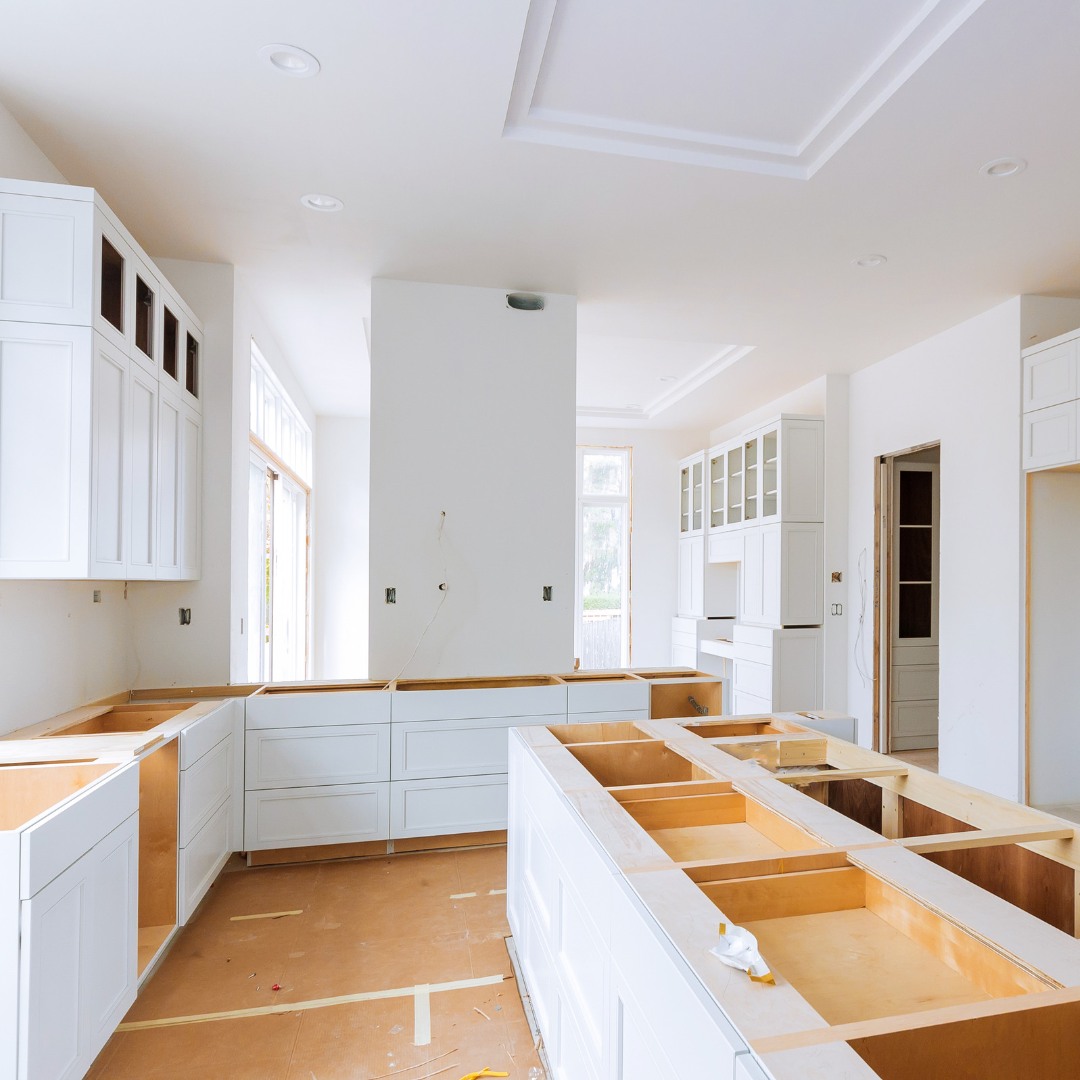 Preparing your home for new countertop installation can ensure a smooth and efficient process. You will be faced with a choice: Have you fabricators remove your countertops or remove them yourself. If you hired your fabricators or professional demolition experts, only complete step one. If you're completing the prep yourself, make sure to follow these steps:
Clear the workspace: Remove any items from the countertops, including small appliances, utensils, and decorations. Clear the area around the countertops as well, ensuring that there's enough space for the installers to work comfortably.
Remove existing countertops: If you're replacing existing countertops, you'll need to remove them before the new ones can be installed. Be sure to disconnect any plumbing, electrical connections, or appliances before removing the old countertops.
Prepare plumbing and electrical connections: If your new countertops include a sink, cooktop, or other appliances, ensure that all necessary plumbing and electrical connections are ready and easily accessible for the installers.
Protect your floors and walls: Cover your floors with drop cloths or protective materials to prevent damage during the installation process. You might also want to protect the walls near the countertops, especially if you're using heavy materials like natural stone or engineered quartz.
Make a clear path for the installers: Ensure that there's a clear, unobstructed path from the entrance of your home to the installation area. This will help the installers easily transport the new countertops and any necessary tools and equipment.
Remove any obstacles: Clear any obstacles, such as furniture, that could obstruct the installation process or create a hazard for the installers.
Be available for questions or concerns: It's a good idea to be present during the installation process or have a designated point of contact available to answer any questions or address any concerns the installers might have.
Keep children and pets away: For safety reasons, keep children and pets away from the installation area during the process.
By hiring professionals or following these steps, you can help ensure a smooth and successful countertop installation in your home.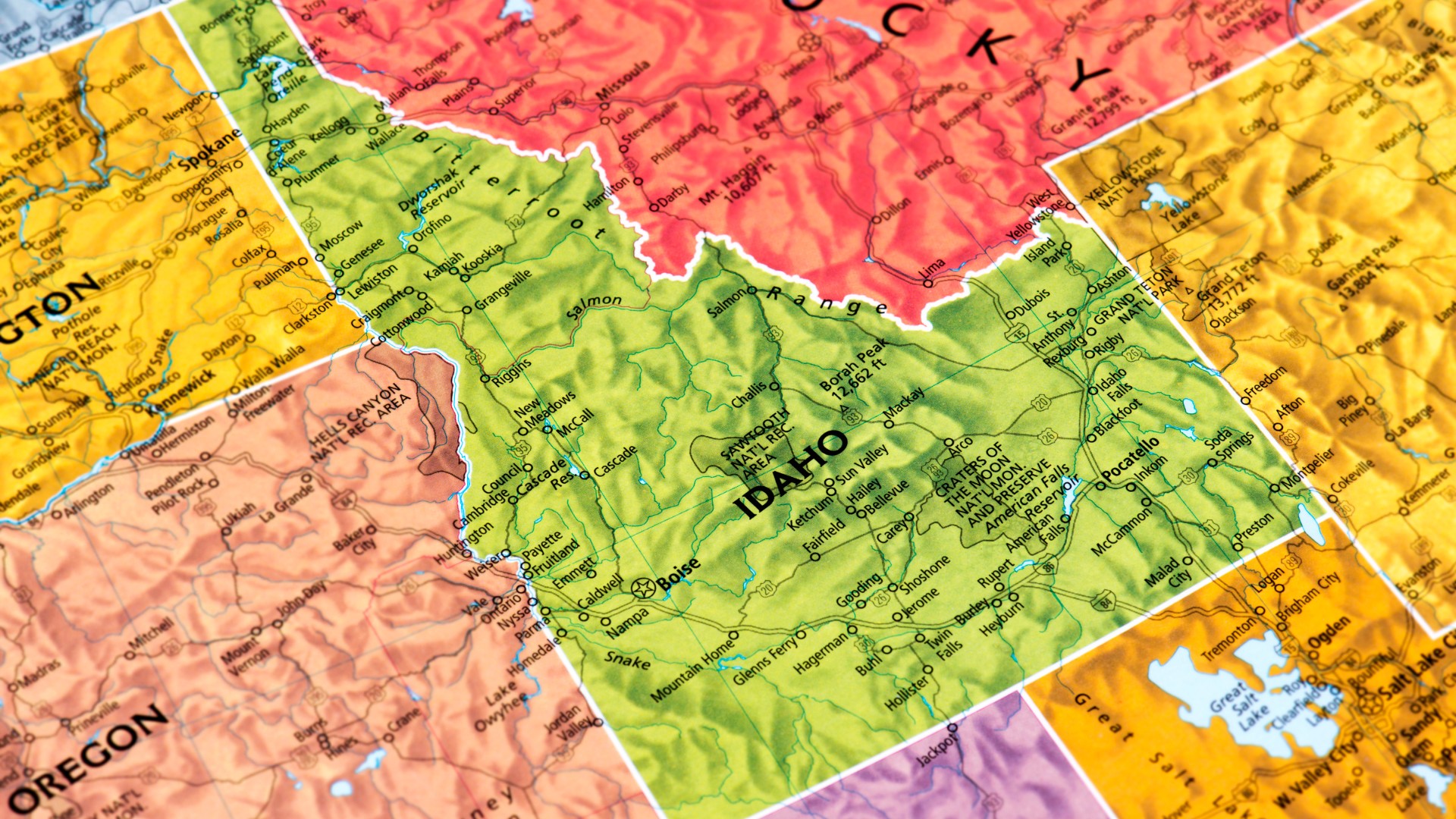 Idaho & Eastern Oregon Fabricator Locator


---
To find a local fabricator in your area, simply use our user-friendly Fabricator Locator tool to:
Search by city service area
View a list of fabricators with all available:

Contact information
Links to their websites

Business Website
Google Business Profile
Tips for Choosing the Right Fabricator


---
When selecting a countertop fabricator, consider these factors:
Experience and expertise: Look for a fabricator with a proven track record of working with your chosen material.
Quality of work: Check their portfolio and, if possible, visit their showroom to see examples of their work.
Customer reviews and testimonials: Read online reviews and ask for references to gauge customer satisfaction.
Turnaround time: Ensure the fabricator can complete the project within your desired timeframe.
Warranty and after-sales support: Inquire about warranties and the availability of ongoing support for maintenance or repairs.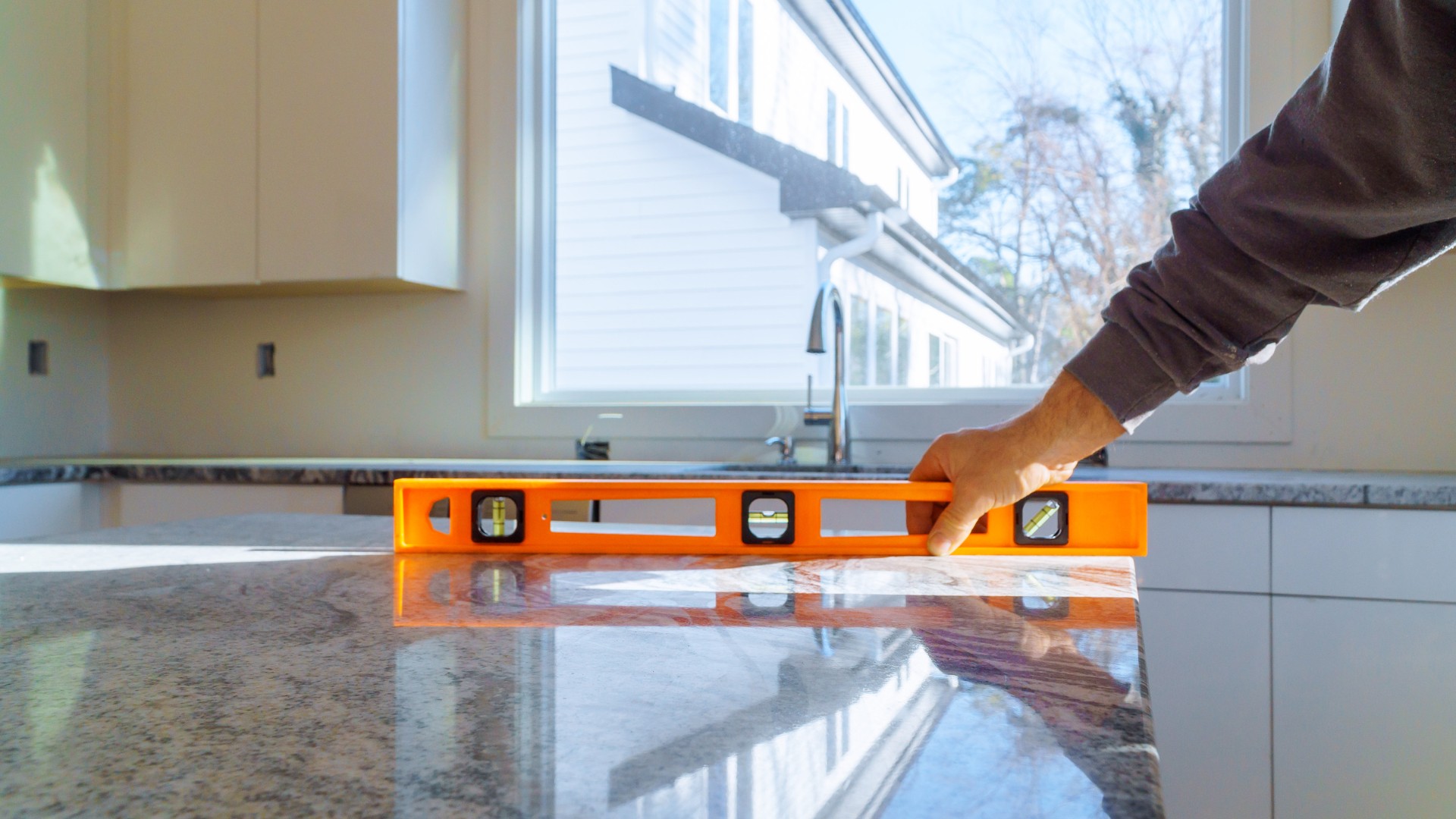 Conclusion


---
Finding the right fabricator is crucial for a successful countertop project. We hope our guide has provided valuable insights into the fabrication process and made it easier for you to locate the perfect professional in your area. If you want to learn more, check out our FAQ section below, or CLICK HERE! Don't hesitate to use our Fabricactor Locator tool at the top of this page tool and begin your journey toward beautiful, functional, and long-lasting countertops today.
18 Frequently Asked Questions (FAQ) About Fabricators


---
1. What is the average labor cost to install countertops?

The average labor cost to install countertops varies depending on the material, location, and complexity of the project. On average in the Boise area, labor costs range from $45 to $65 per square foot for most countertop materials.
2. What is the countertop installation process?

The countertop installation process typically involves the following steps:

Template Creation
Material Selection
Cutting and Shaping the Stone
Edge Profiling
Polishing
Seaming (if necessary)
Quality inspection
Installation
3. Can you install countertops yourself?

While it is possible to install some types of countertops yourself, such as laminate or tile, it's recommended to hire a professional for materials like granite, marble, or quartz, as these require specialized tools, skills, and expertise.
4. How long does it take professionals to install countertops?

Professional countertop installation can typically take anywhere from a few hours to a full day, depending on the size and complexity of the project. Factors that can affect the installation time include the material, size of layout, number of seams, and additional customization requirements. A fabricator's timeline usually takes 2 to 4 weeks from stone selection to installation.
5. Do countertops sit directly on cabinets?

Yes, countertops usually sit directly on top of the cabinets, with a layer of adhesive between the countertop and the cabinet to create a secure bond.
6. Are countertops glued down or screwed down?

Countertops are generally glued down using a strong construction adhesive or silicone. Screws are typically not used, as they can damage the countertop material or compromise its integrity.
7. Does the countertop installer install the sink?

Countertop fabricators and installers will install the sink as part of the countertop installation process. This usually includes cutting the opening for the sink and attaching the sink to the countertop material.
8. What needs to be done before countertop installation?

Before countertop installation, you should clear the workspace, remove any existing countertops, ensure the cabinets are level and secure, and prepare necessary plumbing and electrical connections.
9. Does countertop installation include a sink?

Countertop installation typically includes sink installation, but not the actual sink. If you'd like to browse sinks, please check out our Sink Page!
10. Can you use countertops right after installation?

For most countertop materials, you can use them a few hours after installation. Water connections should be made the next day to let the glue dry. If your countertops were sealed during the installation process, you may need to wait a full day to allow the sealant to cure fully.
11. Can you use countertops after installation?

Yes, you can lightly use countertops after installation. However, it is recommended to wait a day to allow any applied sealant and adhesive to cure fully. Make sure to follow the specific care and maintenance instructions provided by the manufacturer or installer for your countertop material.
12. Is it messy to install countertops?

Countertop installation can be messy, especially when dealing with natural stone or engineered materials that require cutting and polishing. Dust and debris are common byproducts of the installation process. However, professional installers typically take precautions to minimize the mess and clean up after the installation is complete.
13. What is the cheapest countertop to install?

Laminate countertops are generally the cheapest option to install. Rock Bottom Granite does not suggest laminate countertops because of heat & water, durability, longevity, low resale value, less luxurious appearance, and limited customization issues.
14. What is the cheapest way to replace countertops?

The cheapest way to replace countertops is to choose an affordable material, such as laminate or tile, and consider DIY installation. Rock Bottom Granite does not suggest laminate or self installation as these methods can often cost an owner much more in the near future.
15. Does Home Depot & Lowes cut and install countertops?

No, Home Depot or Lowes does not cut or install countertops. They will sub-contract the cutting and installation services for countertops, often to the cheapest bidder. Rock Bottom Granite highly recommends you meet all contractors and experts before you agree to any 'one-price-fits-all' service.
16. Does Home Depot & Lowes charge to cut countertops?

Home Depot and Lowes charges for cutting and fabrication services as part of the overall countertop installation cost. The cost will depend on the specific material and project details. Rock Bottom Granite highly recommends you meet all contractors and experts before you agree to any 'one-price-fits-all' service.
17. Is Home Depot or Lowes cheaper for countertops?

Prices for countertops at Home Depot and Lowe's can vary depending on the material, brand, and location. It's best to compare prices for the specific countertop you're interested in at all countertop supply stores before making a decision. Rock Bottom Granite highly recommends you meet all contractors and experts before you agree to any 'one-price-fits-all' service.
18. Does Home Depot or Lowes remove old countertops?

Yes, Home Depot and Lowe's offer old countertop removal services as part of their countertop installation package, though this will come at an additional cost. Rock Bottom Granite highly recommends you meet all contractors and experts before you agree to any 'one-price-fits-all' service.