A Family-Owned and Operated, Idaho Countertop Store providing Superior Customer Service

Affordable pricing
One-on-one customer service
Individual slab viewing and selection

Lifestyle/selection match-up
Large selection of slabs and remnants
Color/designer expertise on-site

Sink delivery with your stone
Experience and education
Non-commission sales
Every type of Stone Countertop for any budget!
Looking for a specific design style or aestethic in your natural or man-made countertops? We've got it!
Granite
Quartz
Quartzite
Marble
Dolomite
Soapstone
Dekton
Porcelain
Remnants
& More!
Need a kitchen or bathroom sink? How about a faucet? We've got that too!

Countertop Confusion Solved!
Are you confused by all the different countertop options?


Let us help!

Don't make such a big decision without knowing the facts. Learn trends, the difference between granite, quartz, quartzite, marble, porcelain, sintered stone and so much more.

Please email me or call me at 208-376-7328 to let us know you would like to attend, and we can save you a spot.
News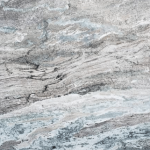 Dolomite Countertops vs. Marble Countertops: Which One Is Right for...
Rock Bottom Granite the largest family-owned and operated countertop store in Idaho.
With a personal interest in your project, lifestyle and color palette, our staff members help you understand that your selection is based on how you LIVE your life. We take the time to match you with the best surface for your budget, lifestyle and project.. Our hidden oasis in Garden City is a unique experience in itself. With full slab selections and the largest remnant yard in Idaho, we can help you save $$ on new construction, remodeling or simple changes to your resale your home. We sell directly to the public, fabricators and contractors, as well as to businesses and wholesalers.
We import gorgeous stone products from all around the world and offer them to you at reasonable prices.
Contact us today to get FREE estimates on stone, sinks and faucets for your project.
Free Estimate!
For a free estimate, a drawing is REQUIRED. Please upload your plans below.
Read our reviews
"The first and only place I'll go to for finding quartz, granite, soapstone, etc for my countertops. Their customer service is top notch. I asked to see a remnant slab and they got the fork lift and pulled it out so I could see the whole thing. Brian and his whole team are amazing individuals. Plus, their commercials on Instagram and Facebook are amazing and well done. They are one of the only granite places that will buy back the remnants if you buy a full slab. All around, 11/10 would recommend!!" - Michael J.
"I visited another granite shop and had to schedule an appointment for the following day so they could move an already sold slab in order for me to see the slabs behind it. I then went to Rock Bottom and my experience there was completely different. Relaxed and accommodating, I worked with a kind gent who was the owners husband. When I needed to see a hidden slab - no problem. Two guys hopped on the "granite mover" and quickly & happily moved several slabs for me to chose from. I put one on hold but when I returned the next day with my husband we decided on a different color. Once again the delightful crew moved slabs around until they were sure we had seen all options. Then Gisele (owner) walked by and used her design skills to help us chose and purchase the perfect slab to match our cabinets. On our 3rd visit (yes, we need hand holding!) Gisele helped us select floor tile from samples we brought as well as the floor grout. I'm sure we haven't made our last visit there and frankly I can't think of a more welcoming place to be. Especially compared to the experience at the first place. I give RBG the highest praise and many thanks for helping us select the perfect slab of granite for our home." - Janice A.
"Their selection of stone is massive! They are open on Saturdays which is pretty rare around here! They have staff that come out and say may I help you and spend all the time they need to make sure you find what you need. They will rotate big slabs of stone So you can see the full slab. I love this place and I also love that the owner is a woman. Anybody who needs stone for any project in your home come see this outfit you will not be disappointed!." - Dion M.
"After visiting many granite rock yards, we were amazed with the slab selection, personal assistance and pricing at Rock Bottom Granite. Don't let the unassuming appearance fool you, once you enter RBG your experience will be nothing less than 5-star. A huge thank you to Brian and Giselle whose assistance went beyond our expectations. We'd also like to thank the young man who, with patience and good nature, moved many a slab in effort to assist us with our selection." - Donna G.
"My recent Kitchen remodel was both frustrating and expensive - with the bright spot being working with Rock Bottom Granite (RBG) of Boise, Id. The team at RBG were always ready to help to resolve issues with my granite install by another company. RBG provided information and material to help get the project off dead center and on to completion. When my next remodel project starts - I will work exclusively with RBG for all granite related tasks. They have earned my business. - Bruce